36. Tillman Ravine Natural Area
Tillman Ravine is an easily accessible hiking area in the southern end of Stokes State Forest located on the western flank of Kittatinny Mountain (see Figure 72 on the Delaware River Valley page). This public access area provides a series of well-maintained hiking trails with bridges along the gorge carved by Tillman Brook. There are two parking areas that provide easy access to an upper and lower falls along the ravine.
Tillman Ravine is a young stream valley that has formed since the Pleistocene continental glacier melted about 15,000 years ago. Tillman Brook is spring fed year round. The path of the stream follows fractures in the densely cemented sandstone and along less resistant shale beds of the Bloomsburg Red Beds (Late Silurian). In the Tillman Ravine area, the Bloomsburg Formation is unfossiliferous, however, specimens of fossil plant material and fish remains have been reported from shaly beds within this unit elsewhere.
A small anticline in the redbeds is located near the top of the upper falls. A feature located at the base of the lower falls is known as the Teacup. The Teacup is a large pothole formed as sand and gravel slowly scour the bedrock where a patch of swirling water remains stationary for a long period of time (Figure 79).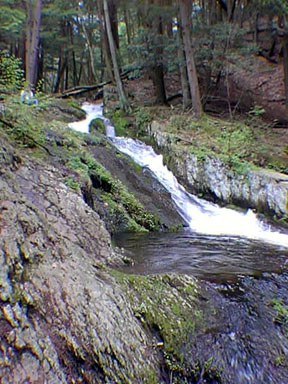 Figure 79. The lower falls of Tillman Ravine in Stokes State Forest, New Jersey.
Tillman Ravine is host to a mature hemlock grove, and an abundance of mountain laurel and rhododendron. These plants that are so common along Kittatinny Mountain thrive in areas of acidic soil, the dominant soil-type found in areas underlain by sandstone.