The Western Cordilleran Ranges in the Pacific Northwest are subdivided into several physiographic provinces. The major provinces are the Cascades Volcanic Range and the Coast Ranges of the Pacific Borderlands which in Washington include the Olympic Peninsula, Willapa Hills, and the Puget-Willamette Lowlands (a valley between the Cascades and the Coast Ranges)(Figure 229). South of the Columbia River, the Oregon Coast Ranges rise in low, rugged mountains along in a belt between the coastline and the Willamette Valley.


Olympic Peninsula
Olympic National Park encompasses a large portion of the Olympic Peninsula (west of Puget Sound). The Olympic Peninsula is an elevated, erosionally dissected plateau featuring the snow-capped Olympic Mountains. Mt. Olympus, elevation 6,900 feet, is the highest peak in the range and supports small glaciers and perennial ice field despite its low elevation and latitude (Figure 230). Olympic National Park extends to the Pacific coast, and preserves pristine rugged coastlines and an amazing temperate-latitude coastal rain forest that gets about 12 feet of rain per year (Figures 231 and 232).

In contrast, the cities of Seattle and Tacoma on Puget Sound (in the rainshadow of the Olympic Mountains, although resident might not sense it) averages about 37 inches of rain a year, but it is cloudy (and often raining) about 227 days of the year.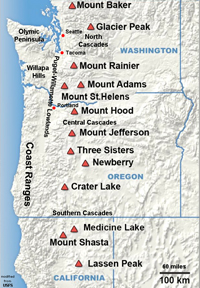 Fig. 229. Cascades and Coastal Borderland Provinces.