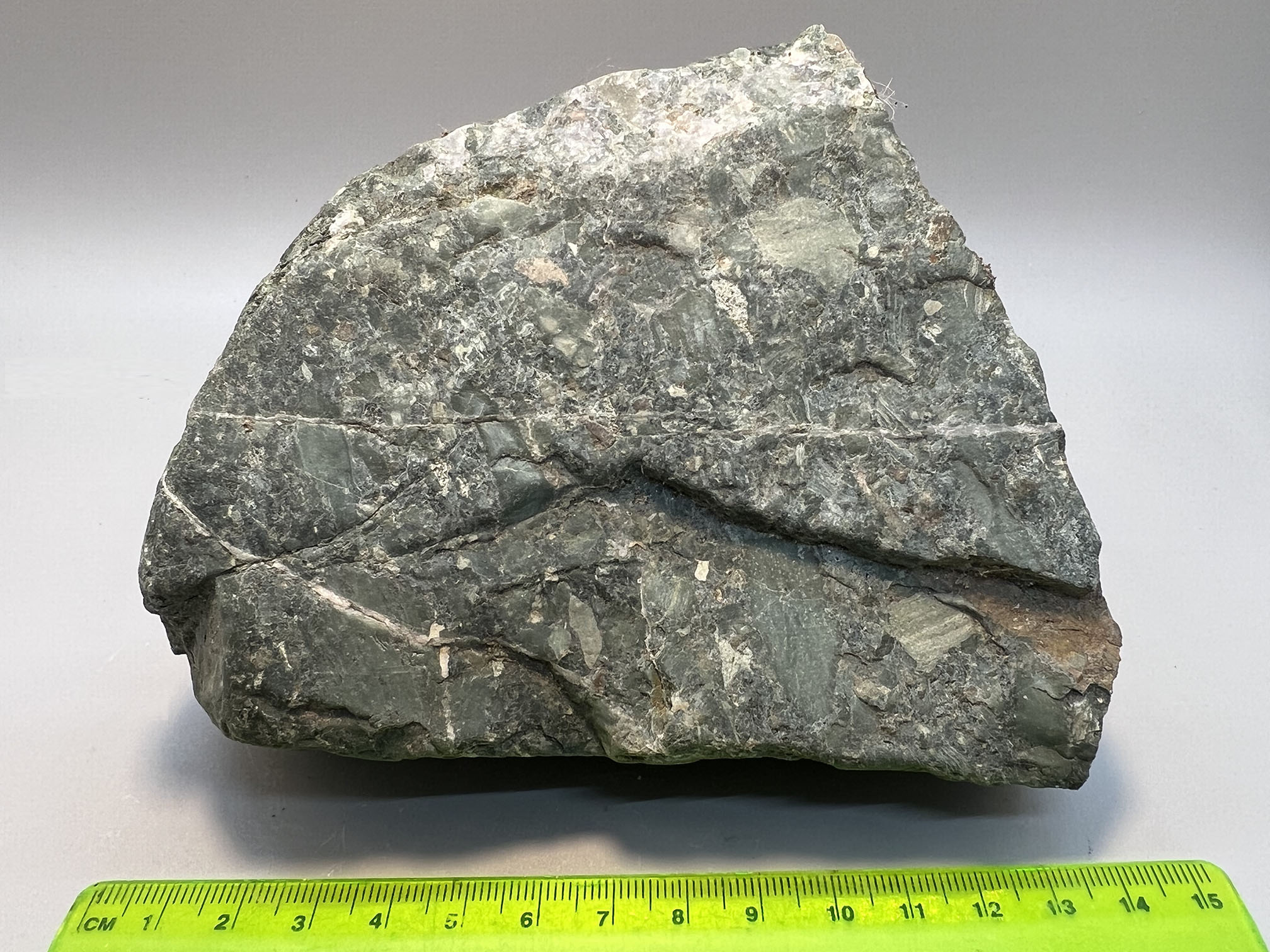 Andesite tuff
Extrusive igneous rock of intermediate composition
Green to gray volcanic rock fragments (a breccia) with no visible crystals and lacks pores or gas bubbles. This sample consists of tightly fused and compacted volcanic tuff, and possibly partially metamorphosed (silicified) into greenstone metamorphic facies.
San Benito River gravel deposit near Hollister, San Benito County, California.
| | |
| --- | --- |
| https://gotbooks.miracosta.edu/rocks/igneous/2.html | 2/2/2021 |