25. Kaaterskill Falls
Kaaterskill Falls is the highest waterfall in the state of New York (Figure 59). The falls are 260 feet high - ignoring the ledge breaking the falls 180 feet below the upper lip of the falls. The shelf breaking the falls represents the contact between the Manorkill Sandstone (Middle Devonian Hamilton Group) and the overlying sandstone and shale of the Late Devonian Oneonta Formation (Catskill or Genesee Group).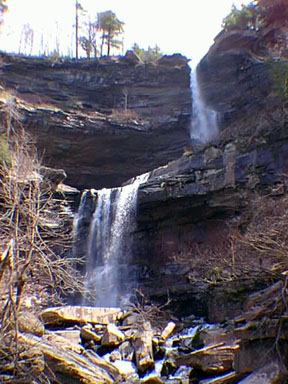 Figure 59. Kaaterskill Falls, the tallest cascade in New York.
A side road near the park entrance at North Lake State Park leads to a trailhead parking area for an overlook for the falls. This trail requires about a quarter mile walk down hill to the top of the falls, but the unprotected ledges around the top of the falls are extremely dangerous, and nowhere provide a really adequate view of the falls. Several people have been killed here, either slipping from the edge or being washed over the edge by currents flowing over slippery rocks. The much better option to view the falls is from the downstream end of the falls.
The better option is to park in a parking area on the south side of Route 23A approximately 1.3 miles east of Haines Falls. You'll have to walk downhill along the highway (very mindful of traffic!) about two hundred yards to the trailhead that leads to the base of the falls. The rugged trail follows the creek gorge rather steeply uphill approximately half a mile and takes about a half an hour to reach the falls, but the sights and sounds are fantastic!
Kaaterskill falls is along one of the headwater streams of the larger Kaaterskill Clove, a great ravine that has expanded as stream erosion has carved into the steep Catskill Mural Front. This headwater stream erosion began following the retreat of the Pleistocene glacier. Kaaterskill Falls is located about 4.5 kilometers upstream from where Kaaterskill Creek emerges at the base of the Catskill Mural Front. If the glaciers retreated from this region around 15,000 year ago, then the rate of headwater migration associated with the falls has been proceeding at the astounding geologic rate of about 30 centimeter (about 1 foot) per year! Although the erosion rate in the area must have been much faster while the stream drainages were developing as the ice melted, it is still quite intense in the cool, moist New England climate. Throughout the hillsides are large blocks of sandstone and conglomerate that have tumbled down the slopes, loosened by the expansion of tree roots, and shoved by the cycles of daily freezing and thawing during the winter months. After a cold night in the Catskills it isn't uncommon to hear rocks cracking and tumbling along the hillsides on a calm, sunny morning.