10. Anthony's Nose Overlook
Anthony's Nose is the mountain directly opposite Bear Mountain on the east side of the Hudson River. NY Route 9D follows the east side of the Hudson River around the base of the mountain where it intersects with the Bear Mountain Toll Bridge. The Appalachian Trail descends from the summit of the mountain along one of the steepest portions of the trail. Most of the mountain is part of Camp Smith Military Reservation and is off limits. South of Bear Mountain Bridge, Route 9D ascends along a steep, winding, narrow grade along the southeast face of the mountain. A small parking area about 1 mile south of the bridge on the river side of the road provides an astounding view of the Hudson River Valley ("fjord") and the Hudson Highlands to the west (Figure 30). Extreme caution should be used at this locality as traffic can be heavy with drivers watching the scenery more than the road!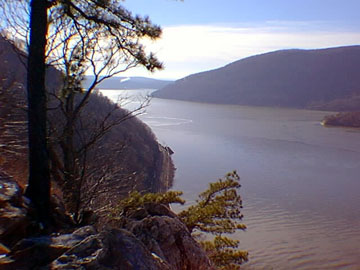 Figure 30. View of the Hudson River "fjord" from Anthony's Nose Overlook.
Anthony's Nose got its name from a local colonial land owner and town trumpeter of New Amsterdam, Anthony Von Corlear. The name of the promontory point along the Hudson is attributed to Peter Styvestant in honor of his fishing friend whose flamboyant ego apparently matched his exceedingly large proboscis.

The overlook is slightly up river from the Iona Island Bird Sanctuary which encompasses marshlands and a low, rocky promontory on the western side of the river. This site is a popular bird watching locality, in that bald eagles nest along the shore of the preserve (bring a telescope or binoculars!). The viewing is best in the morning when the sun is to the east. The prominent peaks that dominate the western skyline west of the Hudson River are Bear Mountain, West Mountain, Bald Mountain, and Dunderberg Mountain (north to south, respectively).
Road cuts on the opposite side of the route consist of an amphibole gneiss host rock intruded by granite migmatite dikes (Figure 31). Whether these intrusions are associated with the emplacement of the Storm King Granite or with those of the younger Cortlandt Igneous Complex (Devonian) to the south is unclear. The Cortlandt Igneous Complex consists of a series of granite and diorite intrusions of Late Devonian age found in an area of approximately thirty square miles in the vicinity of Peekskill (northwestern Westchester County, New York).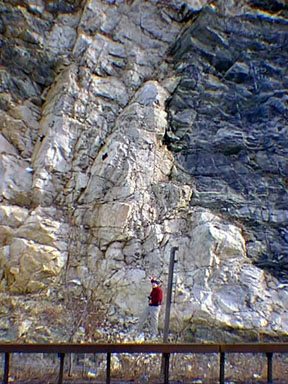 Figure 31. A granitic intrusion into darker Late Proterozoic amphibolite gneiss at Anthony's Nose Overlook.