| | |
| --- | --- |
| Geologic Map of Southern San Diego County | |
| | |
| --- | --- |
| Geology of the San Diego Quadrangle (1:100,000 scale) | |
Click on individual 7.5 minute quadrangle maps for a larger view.
Map Information
Map Units (color and symbol index of geologic formations and features illustrated on the map)
Correlation of Map Units (symbols of units used onshore compared with offshore of San Diego County).
Map Scale reference (1:100,000 scale)

Click here to see the original source geologic map and explanation pamphlet (large .pdf files).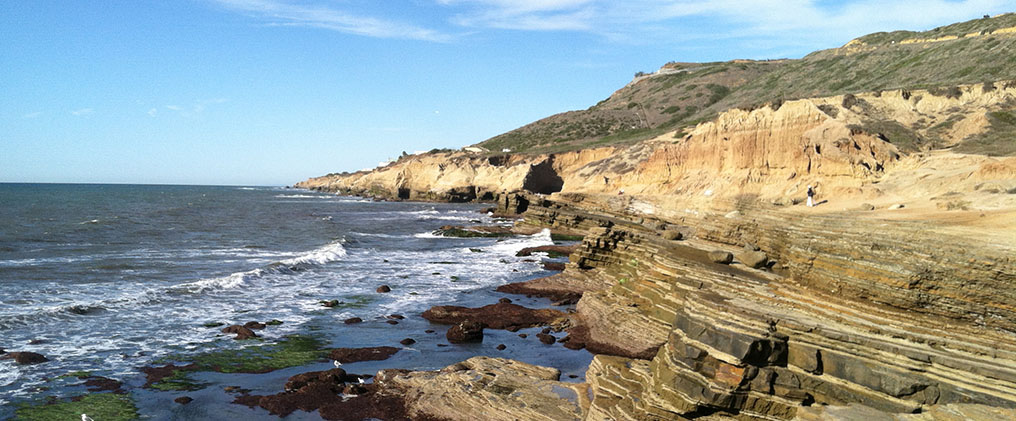 View of rocks exposed along the sea cliffs in the Point Loma 7.5 minute quadreangle, located in Cabrillo National Monument in southern San Diego County. Layers of Cretaceous-age deep sea fan deposits are unconformably overlain by younger Quaternary-age alluvial and marine terrace deposits.

| | |
| --- | --- |
| http://gotbooks.miracosta.edu/fieldtrips/san_diego_maps/index..html | 4/17/2017 |